Write By The Sea 2022 Poetry Competition Winner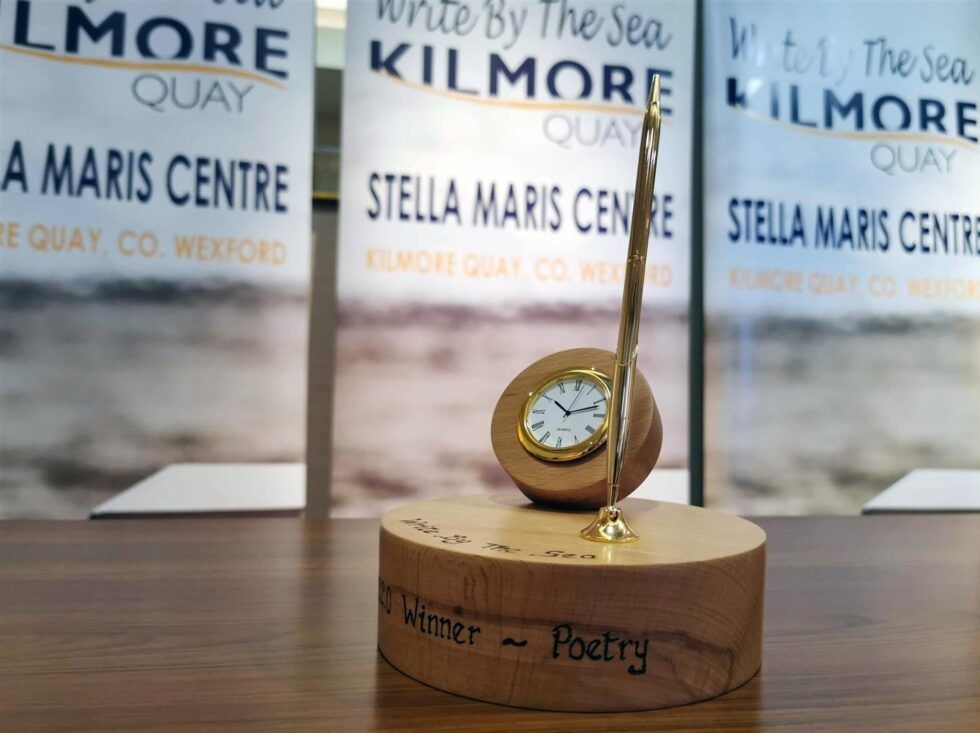 Deborah's poem 'keys to the city' has won the Write By The Sea Literary Festival 2022 Poetry Competition.
Four poems were shortlisted and 'keys to the city' was announced in first place on Saturday 3rd September.
The prize was €500, a trophy, and a free weekend ticket to the Write By The Sea Literary Festival, in beautiful Kilmore Quay in County Wexford.
The winners in all three writing categories (poetry, short story and flash fiction) were invited to receive their prizes and read their work at a special event on the opening night of the festival, with the Chair of the Arts Council of Ireland, Professor Kevin Rafter, giving a keynote address.
The festival was a fantastic event, hosting authors including Roddy Doyle and Claire Keegan, and the entire weekend was wonderful!