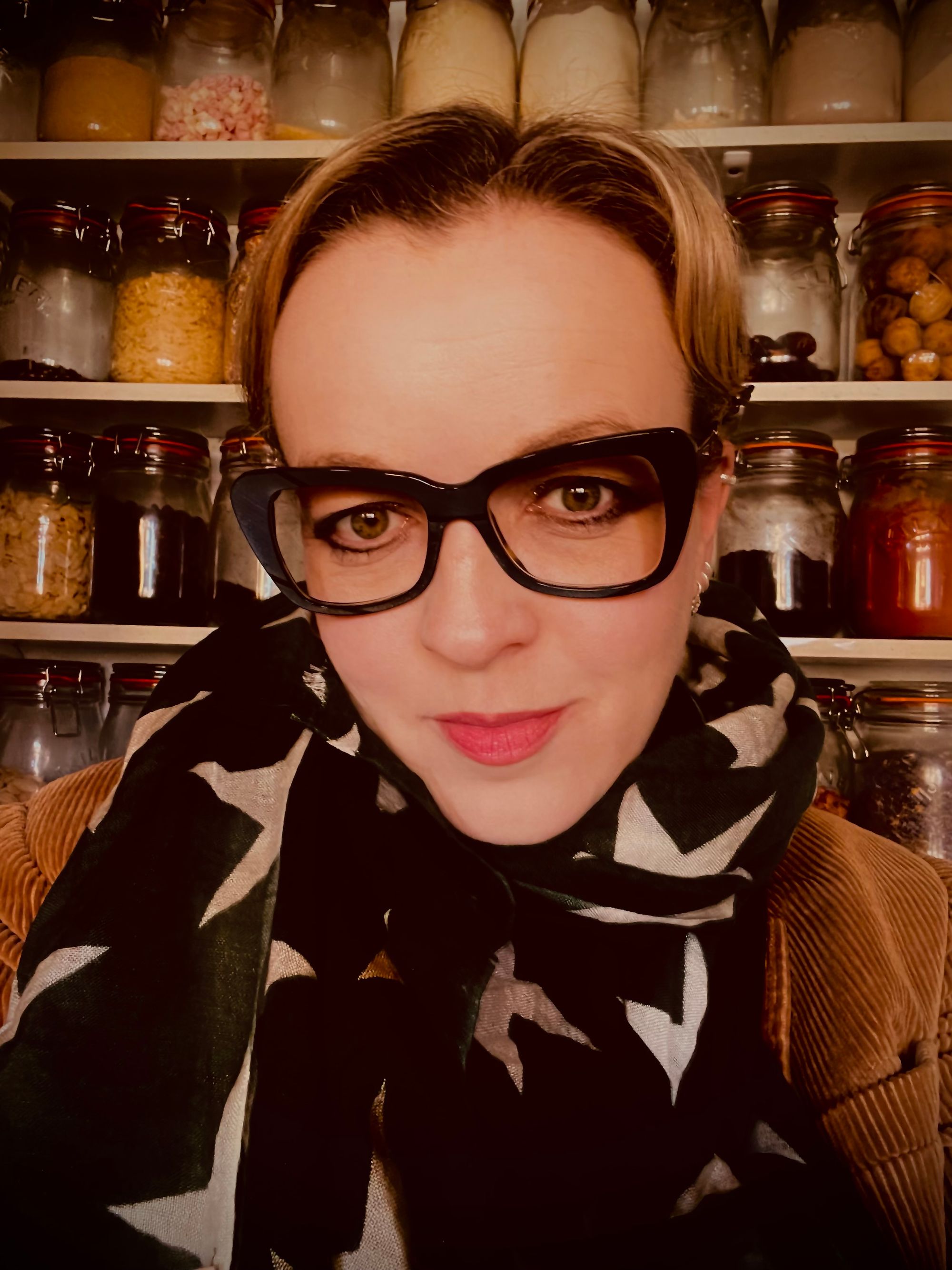 Deborah Finding (she/her) is a queer feminist writer from the UK with a background in academia and activism.
Her poems have been published in fourteen poems, The Alchemy Spoon, Queerlings, The Friday Poem, Ink Drinkers Poetry, Hearth & Coffin, the Demos Rising protest anthology from Fly on the Wall Press, the Spectrum identity anthology from Renard Press, the Live Canon 2022 Anthology and the Under Your Pillow anthology of erotic verse from Victorina Press.
She was also the winner of the Write By The Sea Literary Festival Competition 2022 in the poetry category, and was commended in the Troubadour International Poetry Prize 2022.
Her interests include gender, sexuality, trauma, mythology and popular culture, and she has been published widely on these in both academic and mainstream press. Publications include interviews and features for DIVA magazine, The Guardian and the Huffington Post, two contributions to IB Tauris' 'Reading Cult Television' book series, and chapters in books on popular culture after 9/11; popular music and human rights, as well as more general intersectional feminist research and writing.
She holds a PhD from LSE's Gender Institute, focusing on sexual and domestic violence narratives in popular music, and has undergraduate and masters degrees in Philosophy and Theology from Cambridge University.
In addition to writing, Deborah works with companies who are seeking to make improvements to their organisational cultures, and the wellbeing of their people. She has also previously worked in the NGO sector - in both frontline and spokesperson capacities  - for mental health and sexual violence charities in the UK, and remains passionate about these issues, as well as about the power of the arts in therapy.
Originally from the North-East of England, Deborah now lives in London.
She can be found tweeting about the patriarchy, politics and poetry on Twitter or taking a breather on Instagram.