on stage with Rachael Sage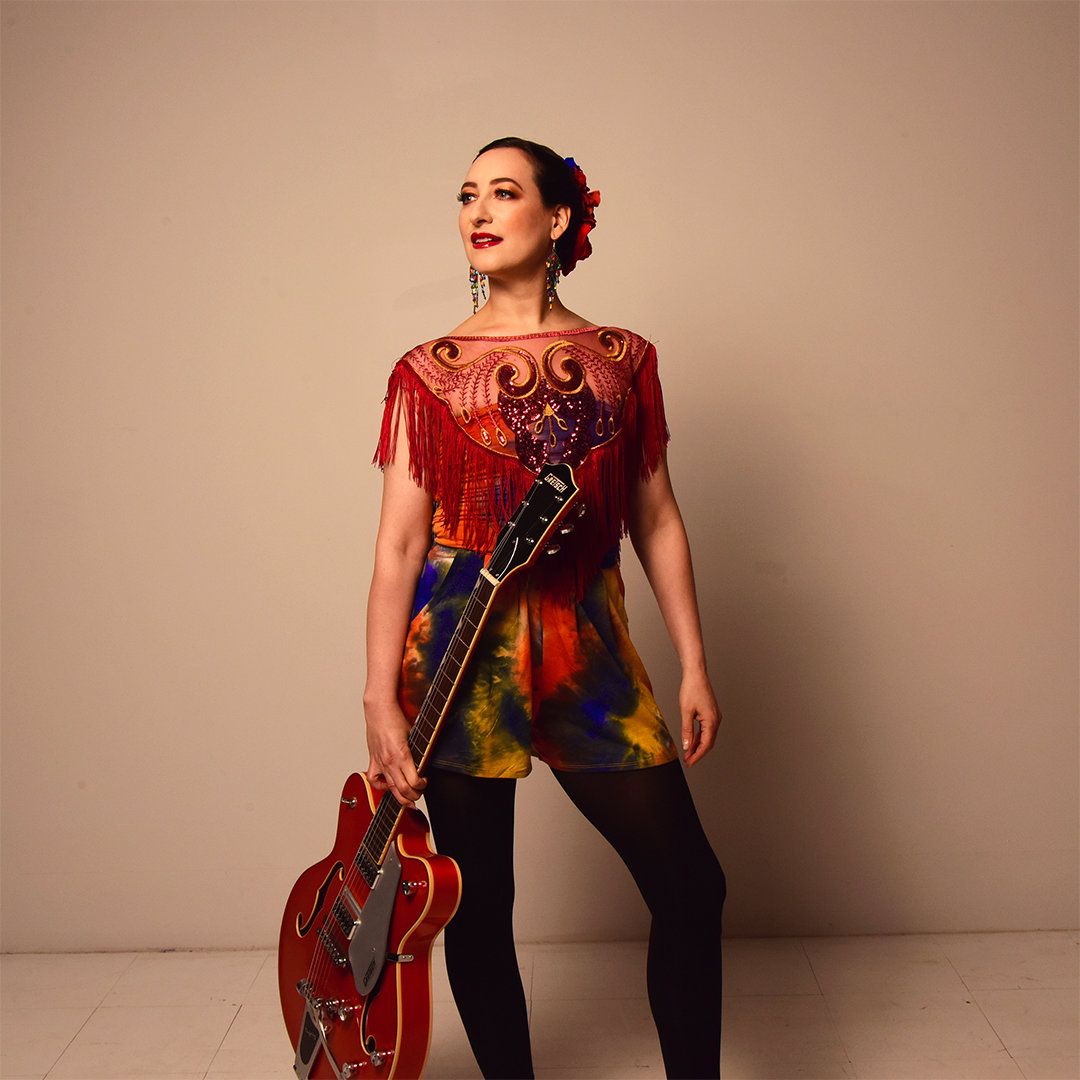 Rachael Sage, NYC singer-songwriter - and founder of MPress Records - invited Deborah to join her on stage last night at the Troubadour in London.
Rachael has released 14 solo studio albums, has won the John Lennon Songwriting Contest Grand Prize, and is a six-time Independent Music Award winning musician and producer. She is currently touring in support of her newest project, Poetica - a cinematic spoken word album.
Both Rachael and Deborah are passionate advocates for equality, and often write about injustice. So in the light of the recent overturning of Roe v Wade in the US, it was fitting that Rachael performed 'Sistersong' - an anthem for feminist solidarity, and then Deborah read 'This Is The Time', which was inspired by the Roe v Wade ruling, and is a call for revolution, rather than protest.
You can watch Rachael's performance of 'Sistersong' followed by Deborah's reading of 'This Is The Time' at the beginning of this video.
The Troubadour is an iconic music venue dating back to the 1950s. It's the first place Bob Dylan played in the UK, and has hosted a cornucopia of musical legends - from Joni Mitchell, Simon and Garfunkel and Jimi Hendrix to Tori Amos, Ed Sheeran and Adele.
Rachael was supported by Northern Irish singer-songwriter Fiona Harte, and accompanied as ever by violinist Kelly Halloran (check out her amazing looping pedal & violin cover of Billie Eilish's 'Bad Guy')
Rachael Sage is touring the UK over the summer - so do catch her if you can!