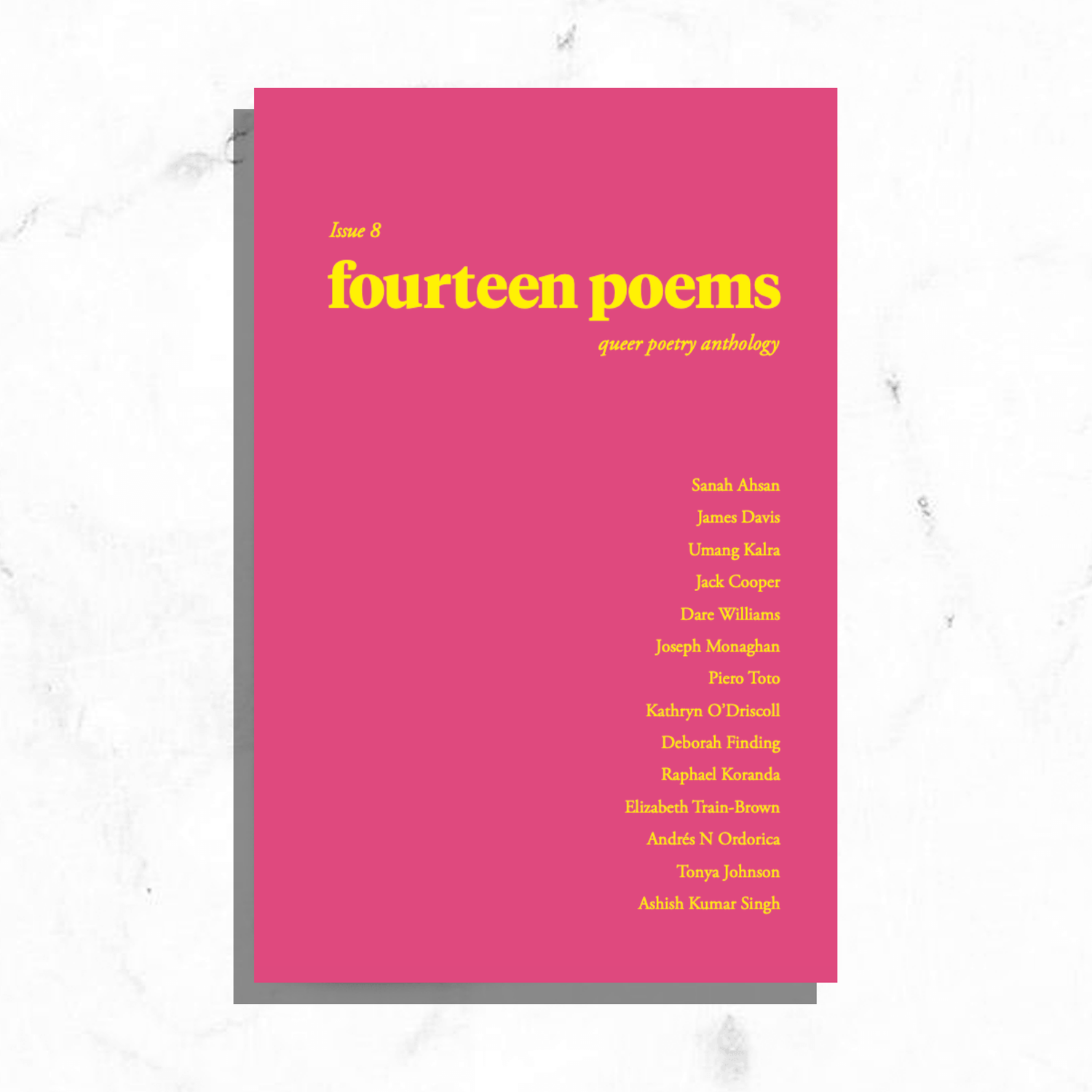 Deborah's poem 'local' is featured in the 8th (and the pinkest!) volume of fourteen poems, coming out in August 2022. It's now available to pre-order at the link below, but you can also buy a real life copy in Foyles or Gay's The Word bookshops in London, or one of their other stockists, from August 15th.
fourteen poems is a London-based poetry journal, publishing the most exciting LGBTQ+ poets 3 times a year.
Every issue we bring together fourteen of the best poets in the world, printing their queer takes on sex, love, race, gender and life in the LGBTQ+ global community.
Our print edition is released three times a year, and is designed to bring modern poetry into your everyday life. We hope by limiting it to just fourteen poems, you'll be able to get a snapshot of the diverse, exciting takes on queer life.